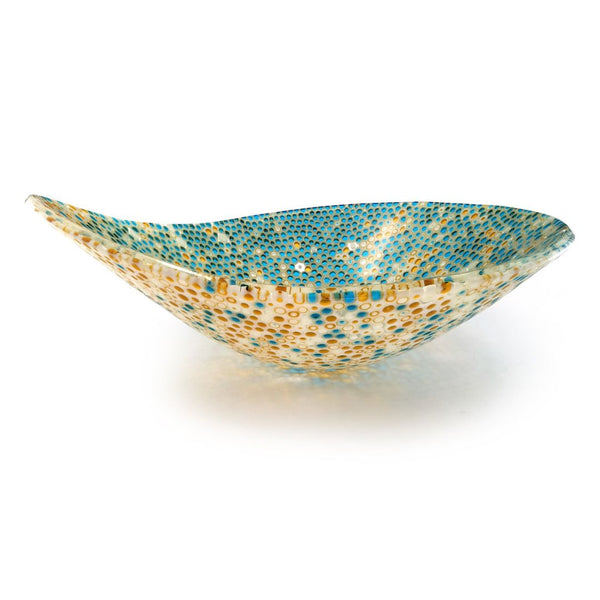 *Includes mounting hardware*
MEASUREMENTS
11 x 9.5 x 4 inches 
ABOUT THE ARTIST
Enszo's work often begins with elements of traditional Italian glassblowing like zanfirico cane and murrine. However, the process by which these elements have traditionally been made has been completely re-engineered. The new techniques result in unique, refined effects, as well as a large reduction of energy use.

The elements are then laid out and fused into flat slabs, which in turn are cut square on a water-cooled diamond saw, ground and smoothed with a wet belt sander, and sometimes sandblasted. Finally the piece goes back to the kiln for slumping, fire polishing, and annealing.

Altogether each piece takes a minimum of several days to complete. Some parts of the final piece will have gone through up to 6-7 firings in addition to off-hand glassblowing manipulation with a furnace and torch. Each firing has a unique multi-segment heating and cooling schedule specially formulated to achieve the desired results. The precise combinations of techniques and steps for each style of work developed, and continue to evolve, over years of practice, research, and trial and error.