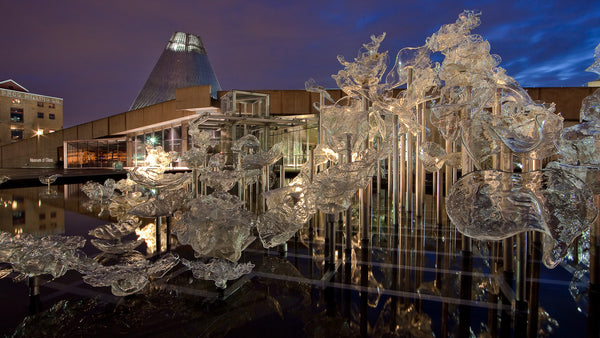 SHOP THE MUSEUM STORE!
Visit the Store at Museum of Glass and support our mission to ignite creativity, fuel discovery, and enrich lives through glass and glass making.
Store Hours: Wednesday–Sunday, 10am–5pm
Made at Museum of Glass
Each one-of-a-kind item is carefully designed and created in MOG's Hot Shop, then signed by our team before it's cold worked and completed. It's the ultimate souvenir from Museum of Glass!
Shop now

add some flair
Check out our brand new collection of one-of-a-kind stickers that you can only get at Museum of Glass!
EXPLORE STICKERS