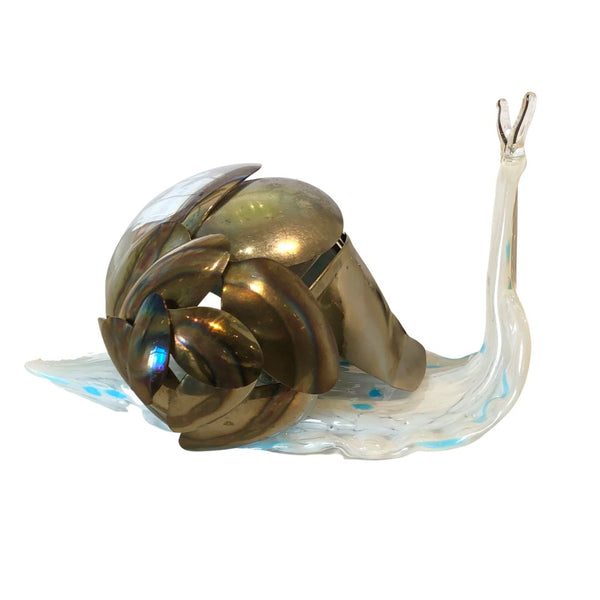 Blown glass & welded metal
DIMENSIONS
ARTIST BIO
Graduate of Emmanuel College with a BFA in Graphic Design and Visual Communications; a concentration in Photography and Animation I started my animation career right out of college. Soon all the traditional animation jobs dried up and I was forced to look into other means of income. For 10 years I worked freelance and painted murals while raising my 2 sons.
With the invention of the 65" printer the "stick-ums" took work from my mural business which forced me to look, once again, to other avenues.
I have always had a dream to work with metal and sculpt using unique materials so when the opportunity came, to buy a new house that happened to come with a 400 Sq ft studio space, I bought the home with my partner Cary and we opened Quenchbucket studios.
With my half I have been sculpting using a welder, cutting torch, blacksmith forge, anvil, and various other metal working tools. I cant wait to explore more ways to recycle used or discarded metal tools and turn them into something beautiful.