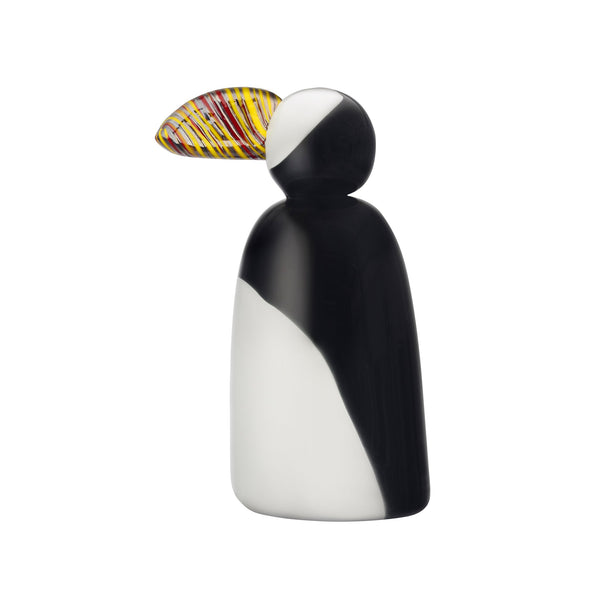 Standing tall, the Puffin has a striking black and white opal body offset by a strong brightly colored beak. This 2018 Museum of Glass Annual Bird will make a great addition to any Bird Lover's collection! Produced in a limited run of 300.
*Numbered editions available. Please contact us if a specific number is desired.
MEASUREMENTS
7 1/2 x 5 inches*
ABOUT THE ARTIST
Oiva Toikka is one of the greatest designers of Finnish glass, and his imaginative, rich, and bold glass birds are his best-known pieces. Toikka's birds are all individually made from blown glass, and have become a worldwide collectible.
Location: Finland
*This is a handmade item. Dimensions and color may vary from the image. Museum Store staff are happy to address questions about specific products: store@museumofglass.org