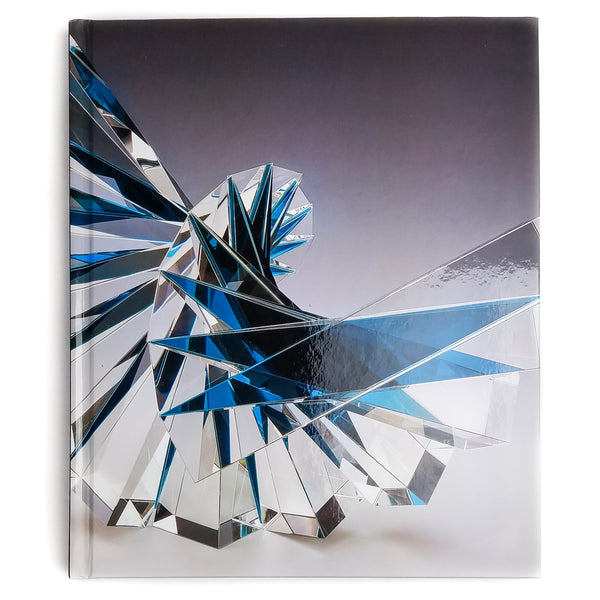 This book is published in conjunction with the exhibition Michael E.Taylor, Traversing Parallels, presented at Museum of Glass, Tacoma, Washington from October 28, 2017 thru May 13, 2018.
Traversing Parallels encapsulates Taylor"s passion for glass and his unquenchable enthusiasm for inquiry. Through his artistic investigations, Taylor's work invites you to utilize your own scientific-like observations to analyze how his work reflects on the implications of a rapidly changing world. His work is both triumphant and cautionary, simultaneously celebrating technological breakthroughs and worrying about their implications. By using glass to make these theoretical connections, Taylor's work inspires contemplation of social and scientific issues and continues to take the material of glass into new expressive terrain.
Author: Michael Taylor
Produced by: Lucia Marquand, Seattle
Distributed by: University of Washington
Material(s): Hardcover
Dimensions: 10 3/4 inch by 9 inch by 1 inch
ABOUT MICHAEL TAYLOR
Michael Taylor is widely-renowned for his cut and laminated glass works, geometric constructions, and fractal abstractions that are inspired by everything from subatomic particles to music. He first used glass while attending a workshop at Penland School of Crafts in North Carolina. He was struck by the material‰۪s heat and spontaneity, a dynamic opposite from the deliberate and extended processes for firing and shaping ceramics. Taylor was part of the first generation of artists to learn from the founders of the Studio Glass movement. His artistic career has been intertwined with decades as a university professor, including a more than 20-year tenure as a professor in the School for American Crafts at Rochester Institute of Technology. His career in academia made it possible for Taylor to experiment and explore new ideas through his sculpture instead of feeling pressure to repeat popular works for monetary sales. The academic setting also allowed Taylor to continue to explore scientific, philosophical, and artistic ideas.