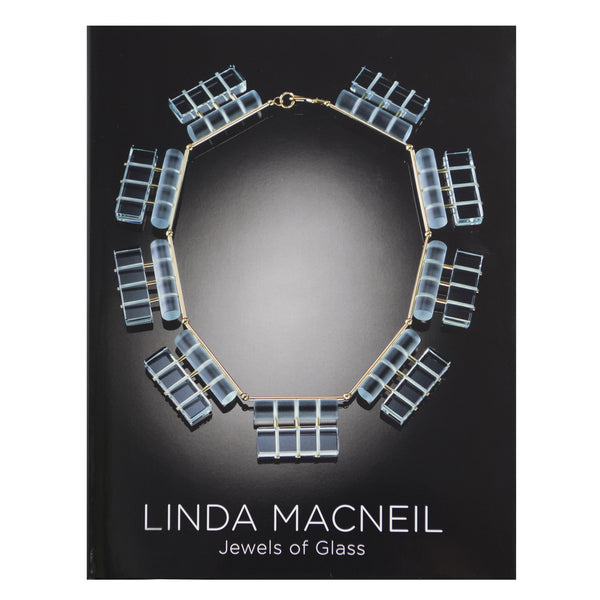 Linda MacNeil has inserted her voice into contemporary American jewelry as an innovator transforming glass into proxies for gemstones. This catalog features pictures and descriptions of each piece in her first in-depth exhibition, Linda MacNeil: Jewels of Glass.   
Artist: Linda MacNeil
Publisher: Museum of Glass in association with Arnoldsche Art Publishers
Material(s): Paper
Dimensions: 9 inch by 11.5 inch by 1 inch
ABOUT LINDA MACNEIL
Linda MacNeil has been a pioneer in both the Studio Jewelry and Studio Glass movements since the 1970s. Today her body of work combines glass and precious and nonprecious metals to make exquisite articles of adornment.