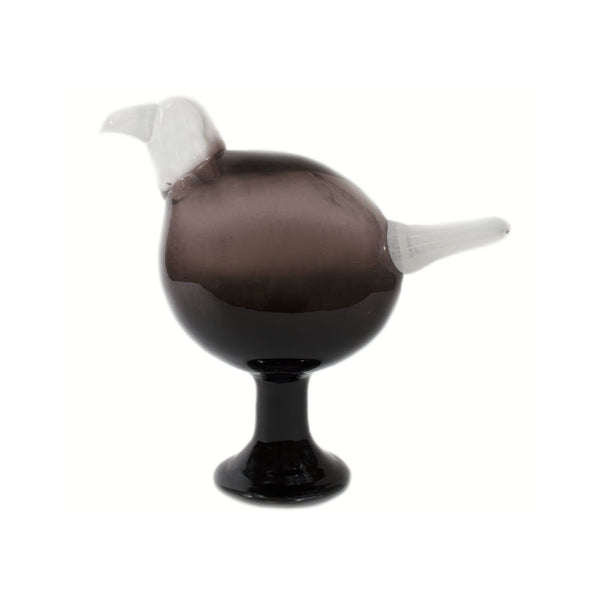 Hand Blown at the Museum of Glass during the 2016 residency of Finnish Glassblowers Helena Welling and Juha Saarikko, the birds made in our Hot Shop are an opportunity for the team to experiment with color palettes. Collectors can find traditional Iittala designs created with a one-of-a-kind twist.
Treasured by collectors the world over, these MOG creations are a rare collectable and have a limited availability. In 2016 the team created many birds in a variety of styles.

Each bird is hand etched with MOG IITTALA 2016 to commemorate the residency and ensure authenticity. These birds do not come with an Iittala box.
The Eagle has a semi-transparent, deep wine color body that rests on a pedestal with semi-transparent white tail and head.
MEASUREMENTS
11 x 5 1/4 x 11 inches*
ARTISTS
Helena Welling and Juha Saarikko
*This is a handmade item. Dimensions and color may vary from the image. Museum Store staff are happy to address questions about specific products: store@museumofglass.org