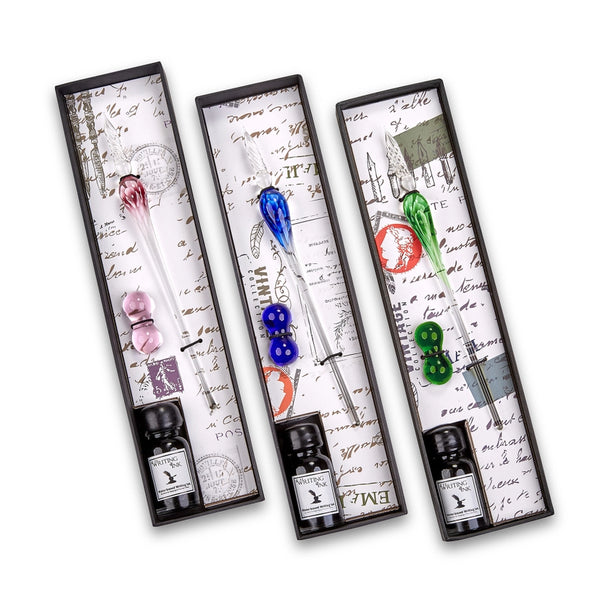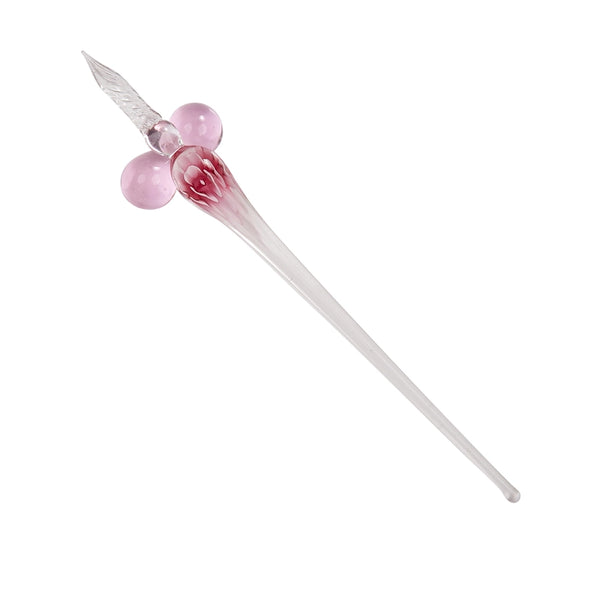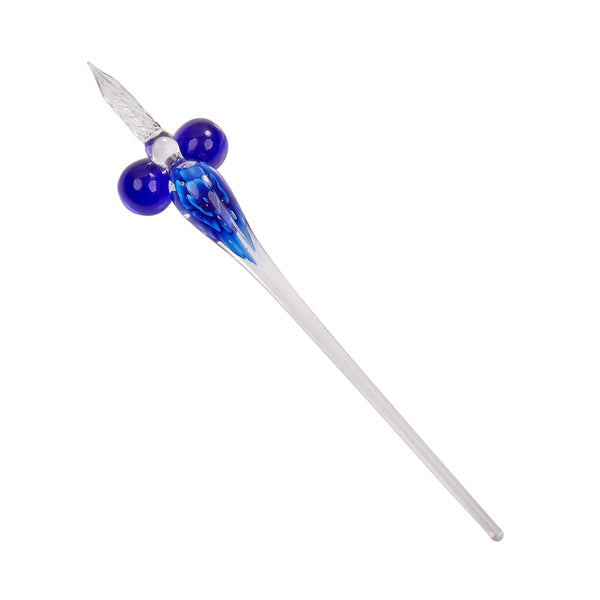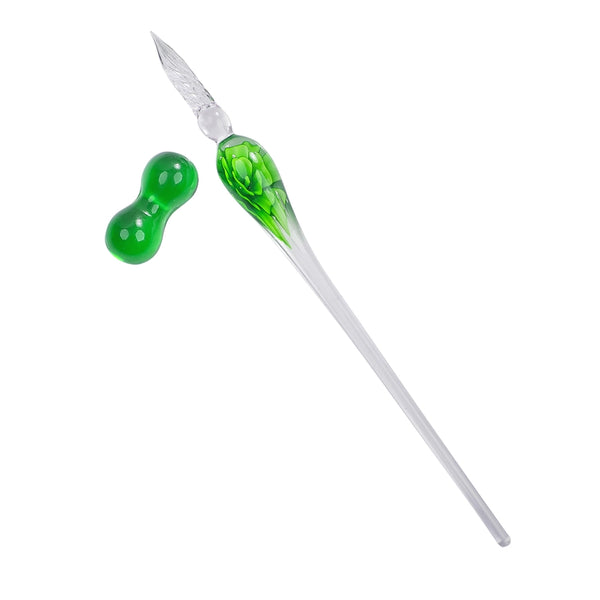 Beautiful Glass Pens in the tradition of 16th century Venice.
The fine glass pens feature
-Turned shimmering glass handles that are delicately twisted to a floral design
-Each pen measures 7.5 inches long.
-Beautifully Gift-Boxed with Apothecary Jar of Fine Italian Writing Ink- Black.
-Matching Pen Rest for easy display on your desk.
• Made in Italy • Dimensions: 10.6″ x 2.9″ x 1.4″ (27 x 7.3 x 3.5 cm) • Weight: 7 oz (199.6 g)