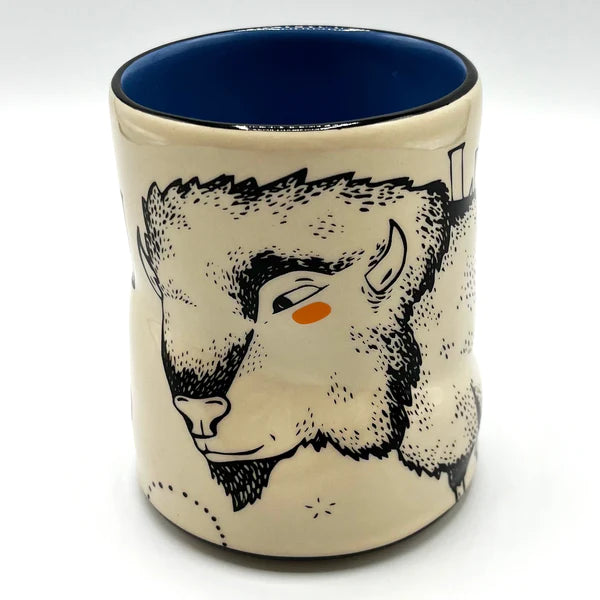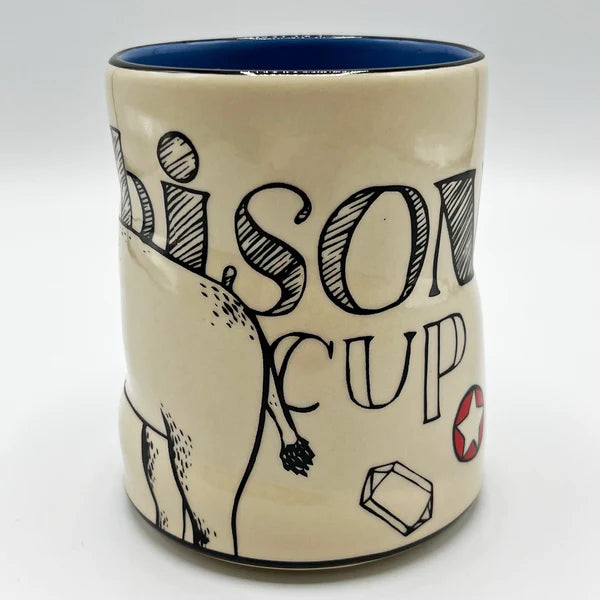 Like prints of a painting, the cups that make up The Bowl Maker's "Lucky Cup Line" are faithful ceramic reproductions of the artist's original clay designs. Part poetry, part vessel, part illustration, part paint, part prop, part documentation, each piece is food, microwave, and dishwasher safe. Holds 9 ounces.
Measures 4.25" tall and 3.25" diameter.
Size: X-Large
ABOUT THE ARTIST
Living off the grid, artist Cary Lane creates ceramics inspired by nature.  While attending California State University Long Beach, she fell in love with ceramics. Living near Mount Baker Washington, she incorporates wildlife and themes of the outdoors in her work. 
*This is a handmade item. Dimensions and color may vary from the image. Museum Store staff are happy to address questions about specific products: store@museumofglass.org