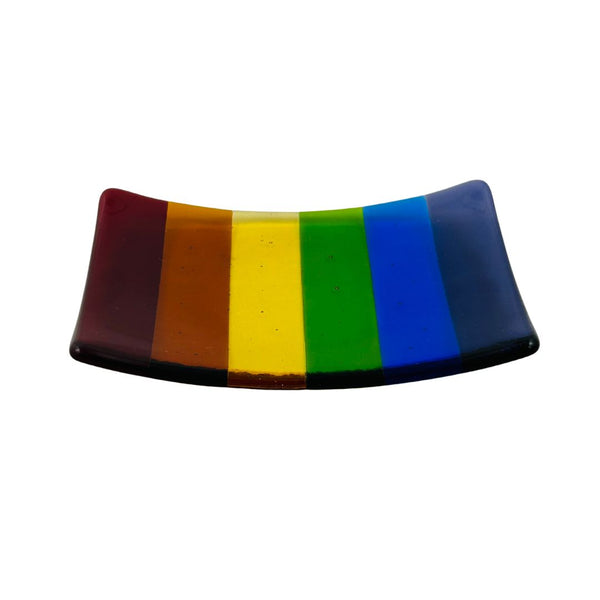 Fused glass gem plate with 6 different colors of glass.

MEASUREMENTS
6 x 4 x 3/4 inches, 1 pound*
ABOUT THE ARTIST
Tacoma-based glass artist Carrie Grula combines retro 70s designs that embody the fashion for geometric patterns, with prints that echo the graphic quality of the Art Deco era, and soft curves reminiscent of the Art Nouveau movement. Her process embraces the handmade aspect of the 1970s craft movement, yet the result is decidedly timeless, fresh, and contemporary.
*This is a handmade item. Dimensions and color may vary from the image. Museum Store staff are happy to address questions about specific products: store@museumofglass.org.