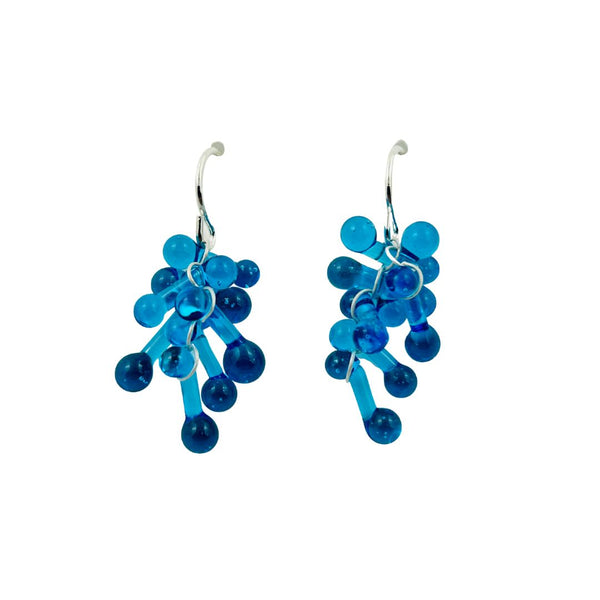 The Rossetti Collection features earrings that are crafted from Italian glass, melted, and individually shaped into delicate clusters resembling of grapes dangling from silver stems. The mood? Let's call it fairytale glam.
Choose oxidized or white sterling silver and from over a dozen subtle colors. They are shown here in clear lucent and lavender, perfect for your appearance at the ball, or just a lazy afternoon browsing a bookstore for the perfect copy of 'Goblin Market'.
Italian glass, sterling silver hooks, handmade.