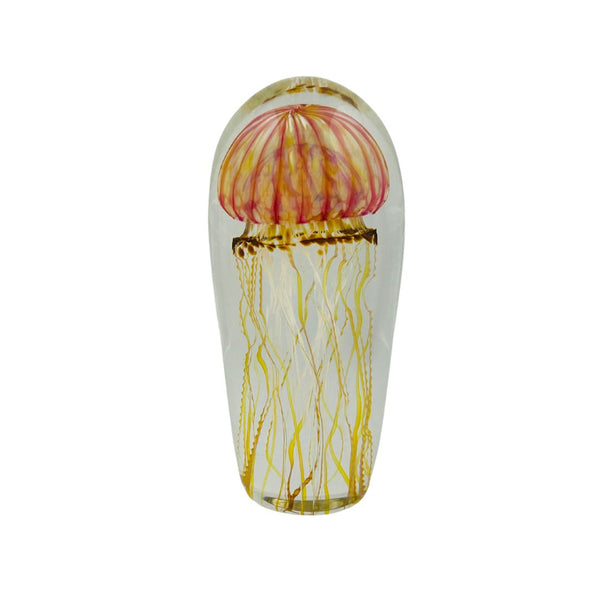 Opalescent and colorful tentacle wisps encapsulated in clear glass offer the viewer of this handmade sculpture a look at the beauty of a jellyfish up close.
Artist: Richard Satava
Material(s): Glass
Dimensions: 3.5 inch by 2.5 inch by 6 inch
ABOUT RICHARD SATAVA
Richard Satava combines great technical skill and artistic creativity to produce luminescent, individually-crafted works of art. His exclusive metallic oxide formulas create rich arrays of colors which enrich the natural themes and motifs in his artwork.
Location: Chino, CA