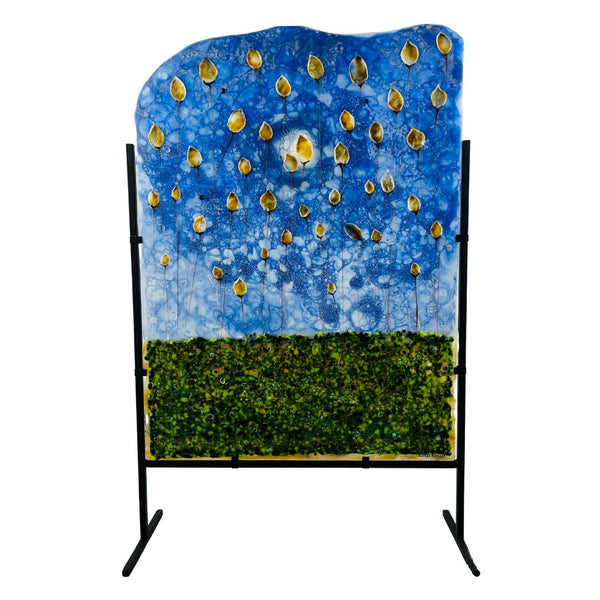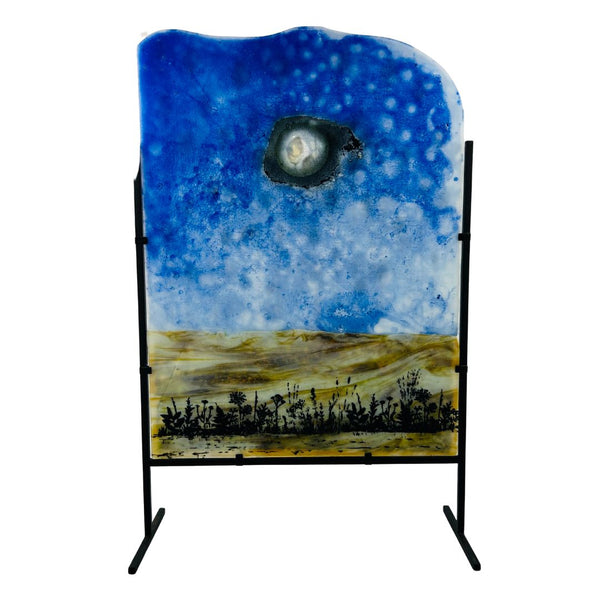 Please contact the Museum of Glass store with any shipping inquiries.
Fused glass with lampworked details, murrine, millefiori, metal stand (included)
MEASUREMENTS
ABOUT THE ARTIST
Mitzi Kugler is a Pacific Northwest glass artist. Kugler fuses layers of glass pieces in multiple firings to creates her unique glass tableaux, and then uses lampworking techniques to create intricate glass landscapes and natural scenes. Kugler's work is alive with texture and three-dimensional elements, inviting viewers to escape into her vision of living glass. Each piece is accompanied by a custom frame Kugler crafts out of upcycled metals. To learn more about the artist, please visit mitzikart.com. 
*This is a handmade item. Dimensions and color may vary from the image. Museum Store staff are happy to address questions about specific products: store@museumofglass.org