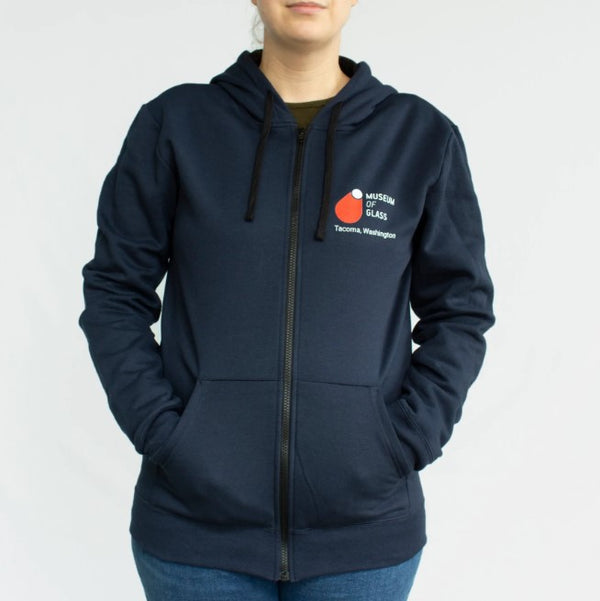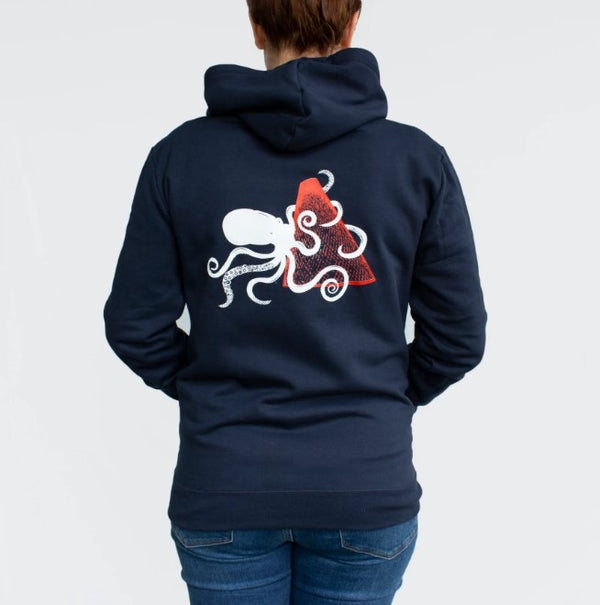 Stay warm in style in a Museum of Glass hoodie! Designed in-house, these locally printed zip-up sweatshirts feature the infamous Tacoma Narrows Octopus and MOG's iconic cone.
Artist: Shroom Brothers
Material(s): 100% cotton with water-based ink
Dimensions: Small – 2X-Large
ABOUT SHROOM BROTHERS
Creating custom screen-printed artwork inspired by Tacoma, WA and the South Sound region, partners Carrie J. Foster and Bob Jewell are the team that bring you wearable art from Shroom Brothers. 
Location: Tacoma, WA