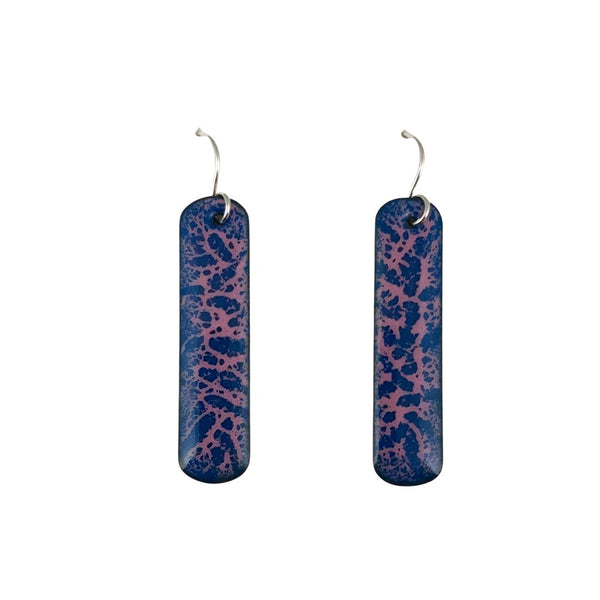 ABOUT THE ARTIST
I am long-time Seattle resident who came to metalsmithing after a successful career in program and project management. Now I enjoy creating distinctive jewelry that women and men can wear with confidence in its quality and individuality.  
My Chinook Indian heritage and years spent hiking, rockhounding, and traveling throughout the western U.S. have molded my artistic vision.  My jewelry designs distill the abstract essence of natural landscapes and physical and scientific phenomena.  I also love forming and deeply texturing metal.  The ability of metal to seemingly "freeze" motion, such as the flutter of a scarf's fringe, fascinates me.
The wonderful natural stones I discover often inspire my designs.  I love combining agate, jasper, turquoise, jade, and other stones into unique jewelry pieces that have an underlying story to tell the wearer.
I have a deep fondness for glass in many forms and often enamel my copper and silver pieces to expand the choices of colors and surface textures in my designs.  In recent years, I have also been kiln-fusing fabulous color-changing dichroic glass cabochons and setting them in my one-of-a-kind sterling silver jewelry pieces.
*This is a handmade item. Dimensions and color may vary from the image. Museum Store staff are happy to address questions about specific products: store@museumofglass.org
Material 
Copper, vitreous enamel, sterling silver ear wires