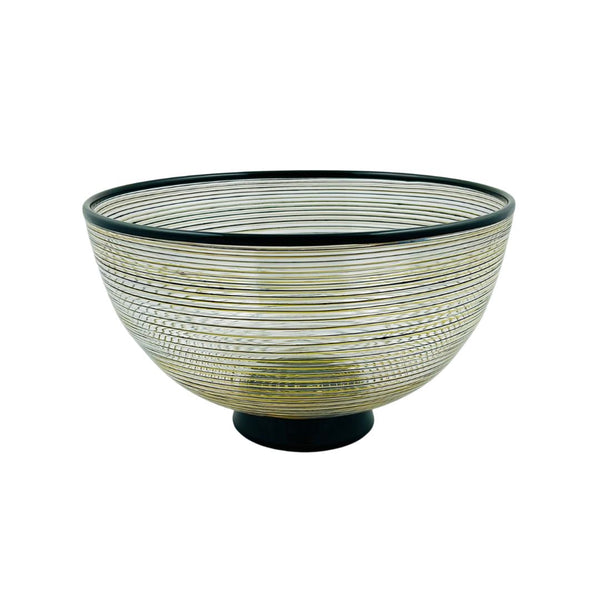 Designed & fabricated at Museum of Glass by Gabe Feenan
MEASUREMENTS

ABOUT THE ARTIST
Gabe Feenan began his glass career in the 1990s, working in production studios in the San Francisco Bay area. He has been a resident gaffer at the Museum of Glass in Tacoma, WA, since 2002.
In this position he has earned an incomparable education in craftsmanship.
Elegant and refined, Feenan's pieces evoke strength and balance with their stacked geometric shapes. His latest body of work explores the optical qualities of glass through technically challenging compositions. Lacey cane designs soften the bold geometry and provide contrast to the rigidity of form. Relying on pure ability and technique, Feenan seeks to emphasize the importance of a skilled artist's hand in a machine-made world.
The Hot Shop Team at MOG is a group of accomplished glass artists, each with their own highly developed and unique skillset from years of experience. Learn more about the Team: museumofglass.org/the-hot-shop
*This is a handmade item. Dimensions and color may vary from the image. Museum Store staff are happy to address questions about specific products: store@museumofglass.org